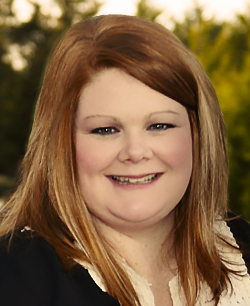 Breanne Tull
Breanne Tull came to American Family Association in 2011 after teaching reading for over three years at a local primary school. She is a graduate of Delta State University with a major in English Education, Secondary.  There, she was a member of the Phi Mu Sorority and BSU.
She has been married to Tyler for 8 years and they have three beautiful children, John-Eli, Paxton, and Julianne. Breanne enjoys spending time with her family and outdoor activities. She has recently decided to learn to cook, considering she has so many mouths to feed.
Her heart's desire is to be a godly wife and mother. She aims to model herself after the great women of the Bible and to love others as Jesus loves the Church. Breanne yearns to use her blessings so that she may bless other.